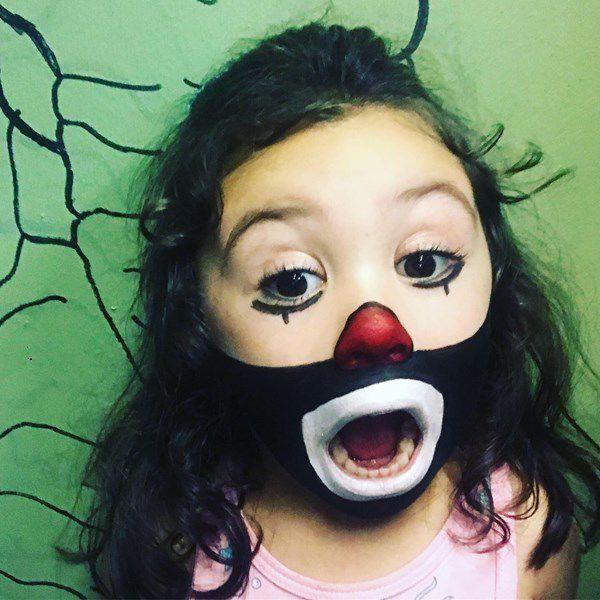 What's New: Tips, Treats & Total Fun | Way of life
This year's Halloween and Día de los Muertos festivities are back in full force as fall ushers a bag full of goodies for the whole family.
Here is a list of fall activities across the border region. For more information, check out our What's New calendar of events at elpasoinc.com/local-events
MAS LABYRINTH
El Paso's Corn Maze
10 acre Spirit of the Desert Corn Maze; children's maze, train rides to the pumpkin patch, duck races, pedal cars, slides and double cow trains, face painting and food trucks.
Or: 1,100 Nuevo Hueco tanks
When: 1 p.m. to 6 p.m. from Saturday to Sunday until October 31
How much: $ 8.95 to $ 10.95 plus taxes
Info: elpasocornmaze.com, The El Paso Corn Maze on Facebook,
@elpasocornmaze on Instagram
La Union corn maze
This year's theme is "We (Heart) Healthcare Workers". 12 acre maze, 18 acre pumpkin, flower maze, tractor drawn wagon rides, 5 acre playground and picnic, farm animal corral, zip line and concessions.
Or: 1101 highway. 28, Anthony, New Mexico
When: 5 pm-10pm Friday; 11am-
10 p.m. Saturday; 12 p.m. – 6 p.m. from Sunday to November 7
How much: $ 10 to $ 13; $ 5 pony rides. Pumpkins on sale.
Info: launionmaze.com,
The Union Labyrinth on Facebook,
@launionmaze on Instagram
Labyrinth of the Mesilla Valley
The theme for this year is "From the sea to the shining sea". Escape rooms, flower fields, slides, hamster wheels, cart rides to the pumpkin patch, live music, military monument, pedal carts, mystical promenade, playground, photo zones, treasure hunts. Concessions, country store items, face painting, gem mining, pumpkins and decorating, rope making, and duck races are available for separate costs.
Or: 3855 W. Picacho, Las Cruces
When: 11 am-7pm from Saturday to Sunday on October 31
How much: $ 12- $ 15; free for children under 2 years old.
Info: mesillavalleymaze.com Where
@mesillavalleymaze on Facebook and Instagram
Haunted houses
Forbidden Acres
Be ready for Rabid Rabbit and sheer wickedness to chase you through an outdoor maze.
Or: 13161 Tobacco (Far East
Montana)
When: 8 p.m. to 10:30 p.m. Thursday and Sunday; 8 p.m. to midnight Friday and Saturday until October 31
How much: $ 20
Info: @forbiddenacres on Facebook,
Instagram
Murder House
Expect 10,000 square feet of murderous madness. Food Trucks and local vendors off site.
Or: 301 S. Ochoa
When: 6 pm-10pm Thursday and Sunday;
6 p.m. to midnight Friday and Saturday
until October 31
How much: $ 15 to $ 25
Info: @ murderhouseat301 on
Facebook, Instagram or call
915-227-0306
Asylum
Serial killers, clowns and deranged people pursue you in the asylum and its various rooms. Not recommended for children 13 and under
Or: Outlet Shoppes at El Paso, 7051 S. Desert Blvd., Canutillo
How much: $ 25 to $ 45
When: Change of hours / days;
Info: 877-992-7483; theasylumelpaso.com,
@the_asylum_el_paso on Instagram
The haunted houses of terror
The corn maze of the fields have eyes
Or: Paintball Desert Warriors, 13900 Montana
The haunted theater
Or: Sunland Park Shopping Center, Second Floor, 750 Sunland Park
When: 7 pm-10pm Thursday and Sunday; From 7 p.m. to midnight on Fridays and Saturdays until October 31.
How much: side is $ 20;
West side $ 25
Info: @thehauntedhousesofterror on Facebook, Instagram
HALLOWEEN GATHERING
Saturday 23 October
Boo at the zoo
Several candy stations, costume contests, Wild Encounters show, pumpkin decoration, zoo attractions.
10 a.m. to 3 p.m. (also Sunday, October 24)
Regular admission to the zoo ($ 7.50 to $ 12; free for infants 23 months and under)
Info: @elpasozoo on Facebook and Instagram
Brew 'n Brew Workshop
Texan Takeout, 8838 Viscount, Ste. K
6 pm-9pm
Create your own Halloween inspired beer mug or wine glass.
$ 25 / person. Includes beer or wine sample, craft supplies, gift bag.
Info: Texan Takeout on Facebook, texantakeoutllc on Instagram
Celebration of Día de los Muertos
Downtown El Paso Arts District, 1 Arts Festival Square
12 pm-9pm
Shows, practical activities, artists 'and producers' market, tram rides, storytelling, community altar
Info: epma.art/diadelosmuertos, El Paso Downtown Arts District on Facebook.
Muertos Day Parade
El Paso Downtown Arts District
Route: from San Antonio to Santa Fe; right on Missouri; right on N. Oregon to W. Mills; ends at El Paso Museum of Art, 1 Arts Festival Plaza
4:00 p.m.
Local artists, community floats, larger than life mojigangas
Info: epma.art/diadelosmuertos, El Paso Downtown Arts District on Facebook
Full Moon Vampire Ball
RockHouse Bar & Grill, 9828 Montana
7 p.m. to 2 a.m.
Dance, live shows, vendors.
25-75 $ / person
Info: RockHouse Dive Bar Kitchen Venue on Facebook
Halloween City Market and Art Exhibition
German pub, 9530 Vicomte
5 pm-10pm
Costume contest, live music, vendors, trick or treat. All ages, pets accepted.
Info: Kaleidoscope Art Market on Facebook, kaleidoscope_art_market on Instagram
Night of the Spirits: Concordia Cemetery Tour
3700 Yandell
8 pm-10pm (also October 30)
Learn more about ghost hunting techniques. Costumes encouraged.
$ 20 / person
Info: Lost El Paso, Lost El Paso Paranormal on Facebook. Tickets to eventbrite.com
Sunday October 24
20th Annual Pumpkin Operation
Benefiting the Lee Moor Children's Home
Coronado Country Club, 1044 Broadmoor
4:30 p.m. to 7 p.m.
Pumpkin carvings made by local doctors and surgeons; silent auction, food and drink. 21+ event. Auction items and pumpkins available for sale at operationpumpkin.org
$ 25 / person.
Info: OperationPumpkin.org, 915-544-8777
Thursday October 28
The Halloween meeting
Union Plaza, 228 S. Durango
Halloween costumes encouraged, toddler event
Info: Union Plaza Loft on Instagram
Friday October 29
Halloween ball
The Reagan
313 E. Mills
8 p.m. to 2 a.m.
Cholo Goth Night will perform
$ 25 / person
Info: stayhappening.com
YMCA Harvest Trunk or Treat
7060 Avenue
4 pm-7pm
Info: Armed Services YMCA El Paso on Facebook
Saturday October 30
El Barrio Sports Club trunk or treat
Bowie High School
801 S. San Marcial
6:30 p.m. to 8:30 p.m.
Info: El Barrio Sports Club on Facebook
Halloween Pub Crawl
Rockstar Burger Bar, various downtown bars
217 N. Stanton
4 p.m. to midnight
$ 1,000 costume contest, drink specials, after party
$ 15-25 / person
Info: Crawl with us on Facebook
Midnight Mist Band
Four 80s bar and grill
480 Talbot, Ste. A, Canutillo
7 pm-11pm
Celebrate your Halloween weekend with live music, great food, cold drinks.
Info: Midnight Mist Band on Facebook
Sunday October 31
KLAQ Halloween Parade
Album Park, 3110 Parkwood, 2 p.m.
Info: klaq.com
Nightmare on the main street
1501 Main, San Elizario, noon-10 p.m.
Costume competition, exhibitions on the Día de los Muertos altar, sleight of hand, scary tales
Info: sanelizariohistoricdistrict.com
Halloween market
Market of artists and farmers of the upper valley
7930 N. Mesa, 11 am-3pm
Tricks or treats, sellers
Info: Upper Valley Artists & Farmers Market on Facebook or Instagram
House of Horrors
Club des Raves, 6816 Commerce
6 p.m. to 2 a.m.
Costume party, three-hour staging by Doorly. 18+ event.
$ 20 / person
Info: eventbrite.com
Dismember the Alamo
Alamo Drafhouse Montecillo Cinema
250 E. Montecillo
A wild double feature film organized by the AGFA team. . . and some very special friends
Tickets: drafthouse.com/el-paso/show/agfa-presents-dismember-the-alamo-2021
Saturday 6 November
Dia de los Muertos altar competition
El Paso Funeral Museum
6111 S. Desert, 5-9 p.m.
Storytelling, Young Ghostbusters slime activity, altar contest, vendors, food trucks, guest celebrities. All ages.
Info: El Paso Funeral Museum
on Facebook