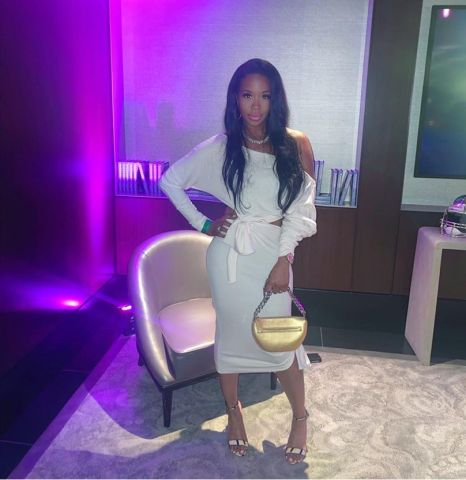 Toni Grant's V'Che Label is shaking up the fashion industry with chic and sophisticated designs
Toni Scott Grant's V'Che label has quickly become a favorite among Hollywood celebrities and everyday fashionistas. Known for her chic and sophisticated designs, Toni Grant has found a way to blend textures seamlessly, creating looks that are both elegant and versatile. Whether she works with bold colors or classic neutrals, Toni always manages to create looks that women can feel confident and beautiful in.
If you're looking for a designer who can help you create versatile and stylish looks, you need to check out Toni Grant's V'Che label. Each collection of her brand offers dresses that can be worn for any occasion, from casual meetings to formal events. The brand has a diverse collection of materials and works with raw silk, Italian silk, as well as charming patterns. Silk helps a woman stand out and gives the feeling of wearing something exquisite. The company also sells flat sequins, cluster sequins, and burnt sequin styles that contour to your body. While many fashion designers focus on creating strictly casual or evening looks, Toni has found a way to blend the two effortlessly.
Grant has also been a guest at New York Fashion Week twice and has been featured in Essence magazine. Additionally, Toni has designed costumes for stars such as Sherri Shepherd, a daytime TV host, actress Vivica A. Fox, a businesswoman named Claudia Jordan, and reality TV star Malaysia Pargo. These are just a few of Toni's well-known clients. Lizzo is another artist who joined this list; in her new Amazon series, she can be seen wearing Toni Grant's designs.
Toni has blazed her trail in the fashion industry and it seems like Toni can't stop when it comes to creating beautiful clothes that women can feel confident and comfortable in. Toni's vision is to give every woman the confidence to pursue her goals and achieve them, just like she did. Toni has a large following on Instagram. She promotes both her personality and style on Instagram, showcasing her fashion sense and unique designs. She strives to make fashion fun and make every woman feel empowered by embracing her own unique sense of style.
Instagram: https://www.instagram.com/designertonigrant/
Media Contact
Company Name: Tony Grant
Contact person: Media Relations
E-mail: Send an email
Country: United States
Website: www.vchelabel.com