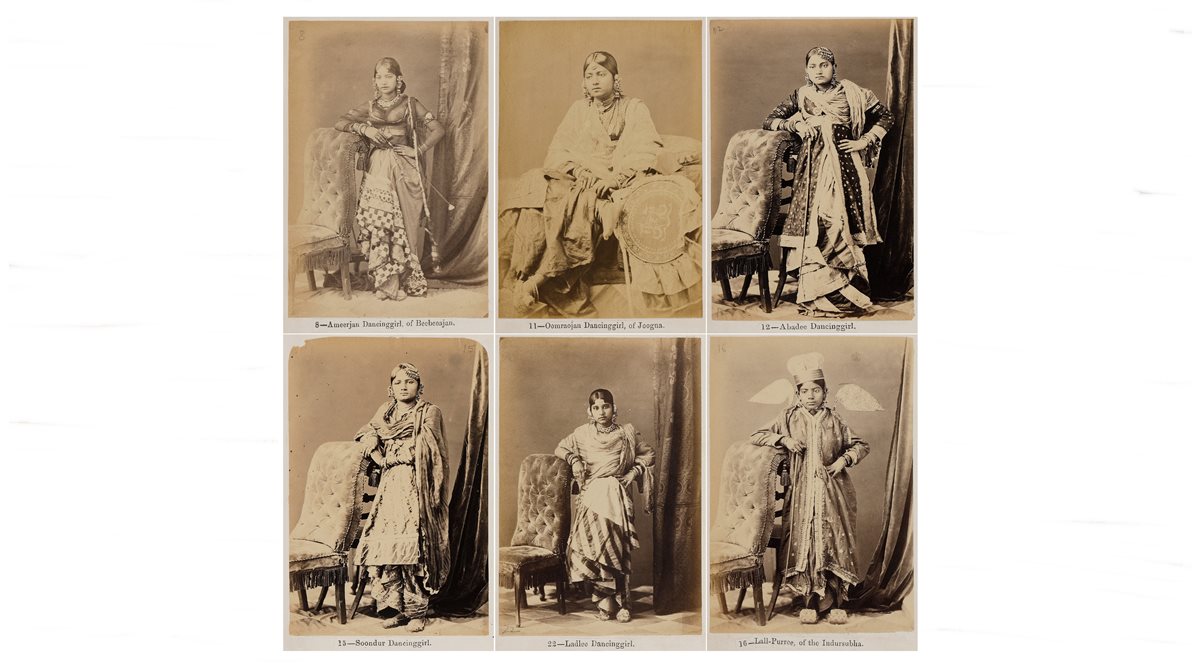 Saffronart will hold an auction of ancient Indian books
Darogha Abbas Ali, a photographer and municipal engineer from Lucknow, published three books at the end of the 19th century which celebrated Lakhnavi Culture. His third book, published in 1874, was titled The beauties of Lucknowat the request of the Nobility and Nobility of Awadh, "to prepare a series of photographs of the dancers, singers and actresses who may be called Lucknow celebrities on account of their beauty or talent".
The book, which is now nearly 150 years old, contains 24 sepia-tinted portraits. Among them is one of the "Oomraojaan Dancing girl of Joogna". She is seated and holding a fan with the royal Awadh emblem – two-winged sirens holding a crown.
Ali's goal was clear. He was convinced, according to the book's introduction, that his work would provide another option from "oriental beauties", to what had previously been entertained by stories told by Indian travelers or tales told in the Arabian Nights. Indeed, his portraits of the 24 women were not made without "considerable difficulties because of caste prejudices". Ali had taken technology from the West to portray a more authentic view of the East.
General Havelock's Attack on Nana Sahib at Futtypore from Charles Ball's seven volume 'History of the Indian Mutiny' (circa 1875), auctioned at Saffronart's Antiquarian Book Sale. (Photo: Safranart)
The beauties of Lucknow comes up for auction in an antiquarian book sale by auction house Saffronart, which will be held online May 4-5. It is estimated that it will sell for between Rs 13.5 lakh and Rs 15 lakh.
Aashish Dubey, senior director of customer relations at Saffronart, which organized this auction, explains that antiquarian books were normally published from 1760 to 1850-60, after which the advent of photography took over. He says, "The period from 1760 to 1860 was considered the golden period of rare books related to the subject of India."
This is Saffronart's second antiquarian book auction. The first was in January 2020. The upcoming auction has 100 lots with books covering a number of themes, from daily life to royalty, religion to culture, fauna to flora, military costumes at war. Highlights are books that encompass travels and adventures in India, with picturesque compositions of monuments and architecture. Therefore, the auction is called "Ancient Books: In Pursuit of the Picturesque".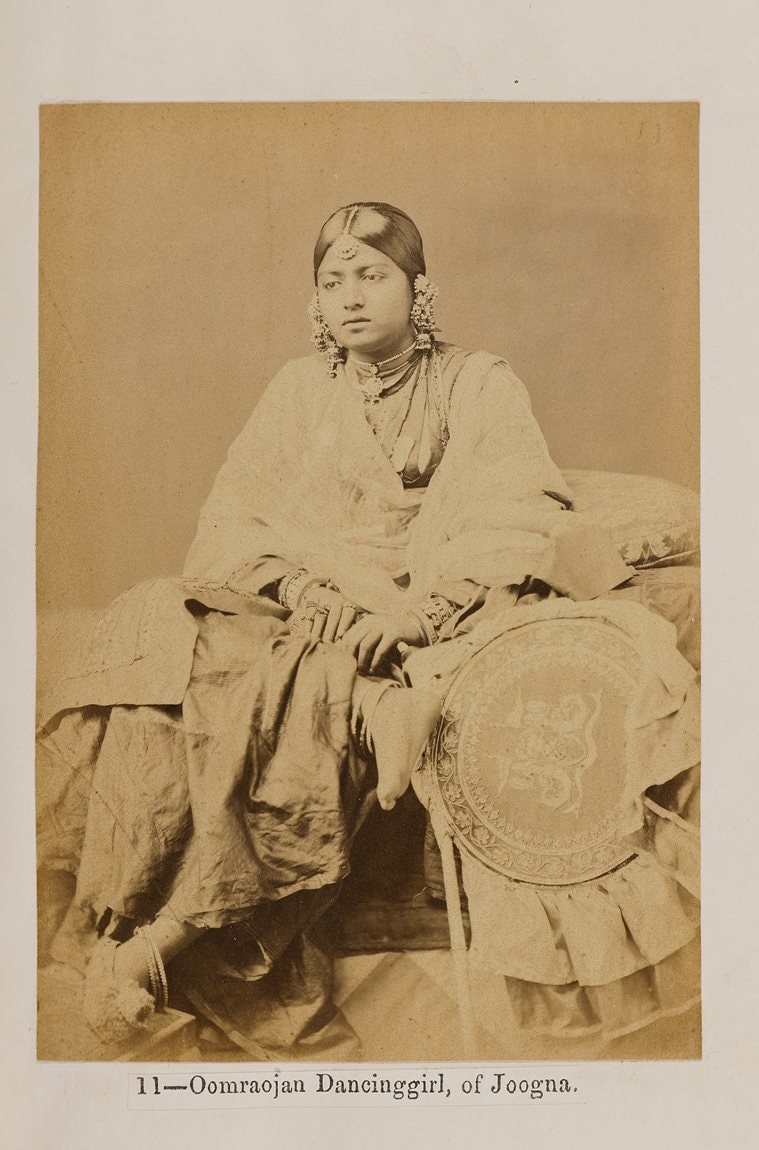 Oomrao Jan de Joogna from "The Beauties of Lucknow" by Darogha Abbas Ali (1874). (Photo: SAFRONART)
Dubey highlights a work by Joseph Dalton Hooker in the botanical section. Considered one of the greatest Indian botanists to have worked, his books The Rhododendrons of Sikkim, Himalayas and his Himalayan diaries are considered great works, says Dubey. With a limited print run of around 150 to 170 copies, these are rare books to appear in the auction, which are estimated to sell for between Rs 9 lakh and Rs 11 lakh.
The oldest book in the auction is Select views in India, a collection of 48 aquatints by William Hodges, known for being the first professional landscape painter to visit India. Printed in 1786, the book includes the Tanjore temple "pagoda", the ruins of Agra, Benares and more.
Auction lots are dominated by non-Indians, perhaps given the access to printing technology available at the time and overseas interest in studying Indian culture . Indeed, there are several books of historical value that show an artist's depiction of Indian religion and customs, such as Eugène Burnouf and Eugène Jacquet. French India, printed between 1827 and 1835, estimated between Rs 6 lakhs and Rs 7 lakhs. Considered the first important French book on India, it has 150 hand-colored lithographs and features many Hindu costumes, rituals, festivals and deities, including Manmatha, the god of love and desire, seated on a parrot .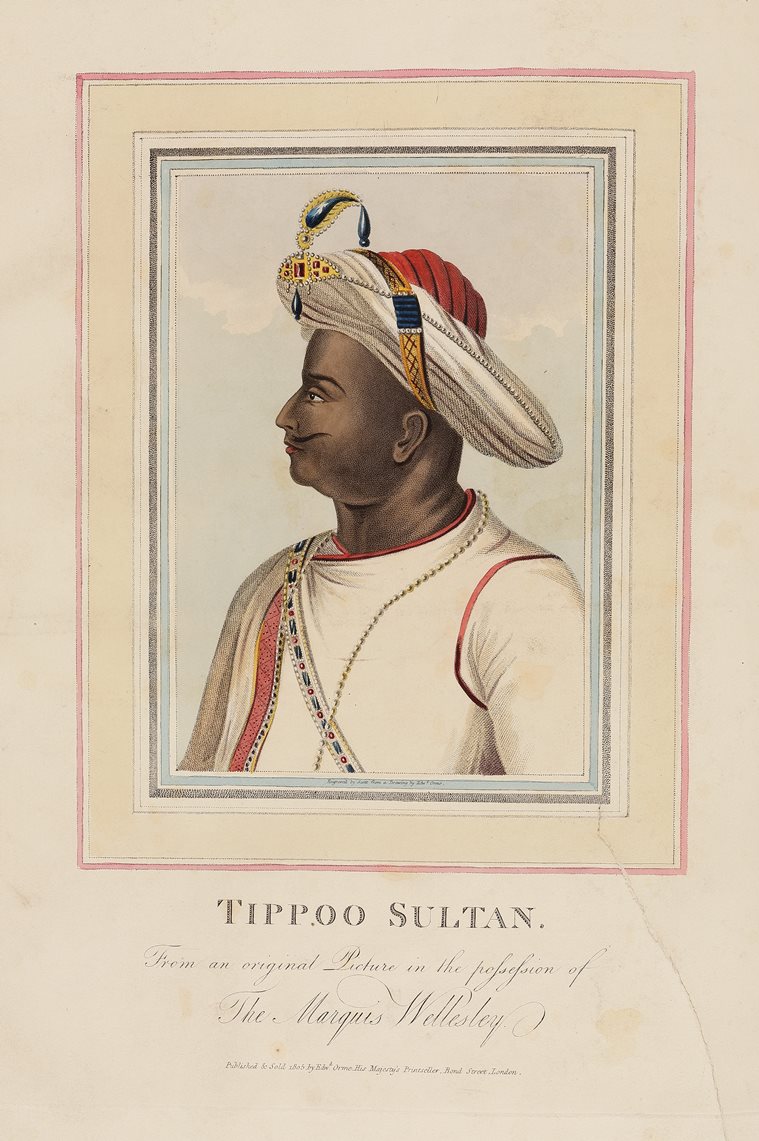 Tipoo Sultan from Francis William Blagdon, William Daniell, James Hunter and Francis Swain Ward's, "A Brief History of Ancient and Modern India from the Earliest Periods of Antiquity to the Late Mahratta War" (1805 or 1828)
Dubey also spotlights John Gould A Century of Himalayan Mountain Birds (1832), estimated at Rs 20 lakhs to Rs 25 lakhs. Dubey says, "He was considered the second most prolific painter of birds. Each print is incredibly realistic, in color and detail. Gould also made sure they were kept as close to natural waistline as possible.
The auction also includes a number of female authors with significant political connections and good artists in their own right. Emily Eden, for example, was the sister of Lord Auckland, once Governor-General of India, and accompanied him on his various tours of the Punjab court. His books, Flowers from an Indian garden: hope (circa 1846) and Portraits of the princes and people of India (1844) were made while traveling with his brother. There is Fanny Parkes, a travel writer from Wales who has lived in India for over two decades. His Wanderings of a pilgrim: In search of the picturesque, for twenty-four years in the East; with revelations of life in the Zenna (1850) is considered an important memoir with observations on India and is estimated to sell for between Rs 4 lakhs and Rs 6 lakhs. Dubey says, "Being a woman, she could help the ladies of the zenana. This allowed him to see the life of the native Indian woman and get an accurate picture.
📣 For more lifestyle news, follow us on instagram | Twitter | Facebook and don't miss the latest updates!