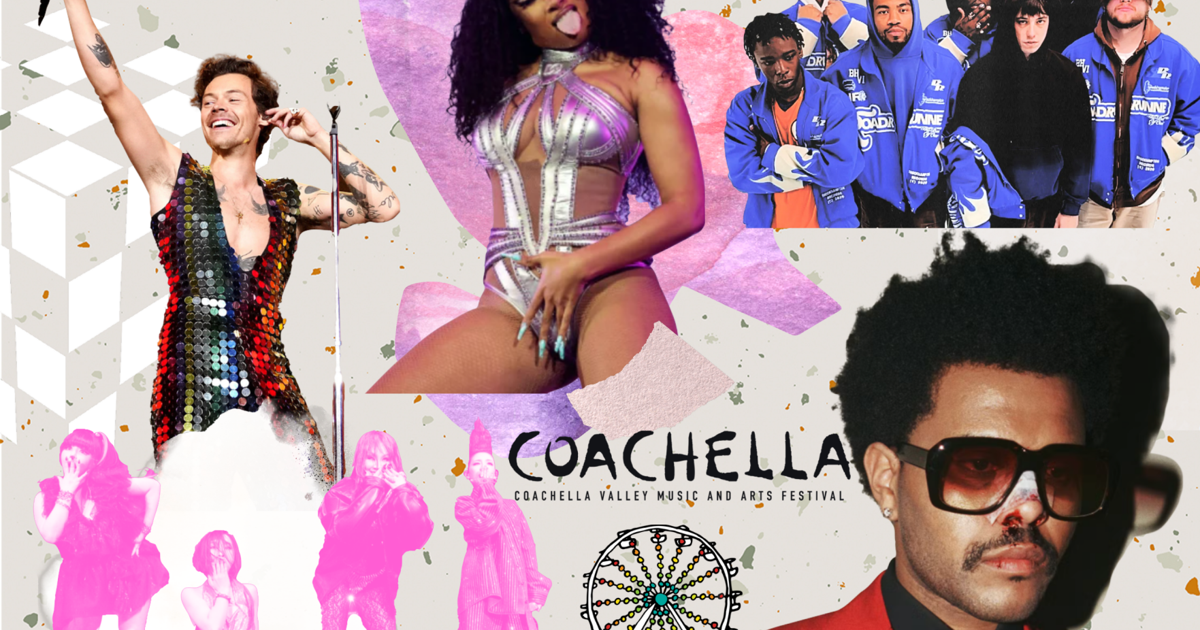 Review: The best musical acts of Coachella 2022 | Way of life
Music-loving desert dwellers returned to the Coachella Valley Music and Arts Festival after a two-year hiatus in response to the COVID-19 pandemic, so excitement for this year's festivities was high.
The venue attracts more than just the musical artists on the lineup and attracts a huge crowd of celebrities, social media influencers and young people. However, the music is still the festival's main attraction, so here are some of the best songs from Coachella 2022's lineup of musical artists.
"Moth To A Flame" by The Weeknd and Swedish House Mafia
This single was released in late 2021 and served as the starting point for The Weeknd's "Dawn FM" album era. The song showcases The Weeknd's clean vocals and new retro style while blending the seductive electronic sound that the Swedish House Mafia is known for.
"I'm the Best" by 2NE1
Korean pop girl group 2NE1, which disbanded in 2016, made a surprise appearance at Coachella. The band took the stage to wrap up 88rising's set and performed their most popular song, "I Am The Best."
This pop, hip-hop and techno song, released in 2011, is still as strong an impression as it was in the K-pop atmosphere of the early 2010s.
Brockhampton's "Sugar"
"Sugar" from their 2019 album "Ginger" was their first and only song to hit the Billboard Hot 100 chart as it blended an irresistible pop sound with their unique alternative style.
The hip-hop boy group have moved beyond their indie identity and made their mark in the mainstream music industry in 2020. However, they have announced that the Coachella 2022 performance will be their final performance and will have an indefinite hiatus in as a group.
"As It Was" by Harry Styles
Harry Styles had an electrifying performance with Shania Twain at Coachella, singing "Man! I feel like a woman!" together. But according to her personal discography, "As It Was" was her standout solo song at the festival.
Styles' voice sounds fragile and calm throughout the song and it's balanced with a catchy, upbeat sound. It's an energetic song about bittersweet feelings and memories of the past.
"Megan's Piano" by Megan Thee Stallion
Opening her stage at Coachella with her self-produced rap song "Megan's Piano," the rap artist showcased her array of musical performance skills. She produced this song herself, playing the catchy, rapping piano riff.
"Walking on Water" door Slander
The DJ duo known as Slander released their new single "Walk On Water" on April 21 and performed it for the first time as an officially released song on their Coachella set.
The ethereal song is a moving story of someone missing and the lengths you would go to be with them again. The song build is long, but the dramatic drops are worth it.
"Come Down" by Still Woozy
Alternative pop singer and songwriter Still Woozy brought his sweet voice to the Coachella stage. He performed his indie pop-funk song "Get Down" which incorporates all the unique sounds of his music into one catchy composition.
Honesty by Pink Sweat$
The R&B, soul and pop entertainer had her first performance at Coachella, showcasing her powerful yet smooth vocals. "Honesty" is a love song which is mainly the singer's voice accompanied by a guitar melody. Pink Sweat$ has an awesome range and emotion behind her voice that makes this song sentimental and addictive.
The heat and remoteness of the Coachella Valley has not prevented the return of the festival and its various fans and artists. This year's headliners The Weeknd and Swedish House Mafia were a solid duo that put on an impressive performance blending electronic, pop and R&B sounds.