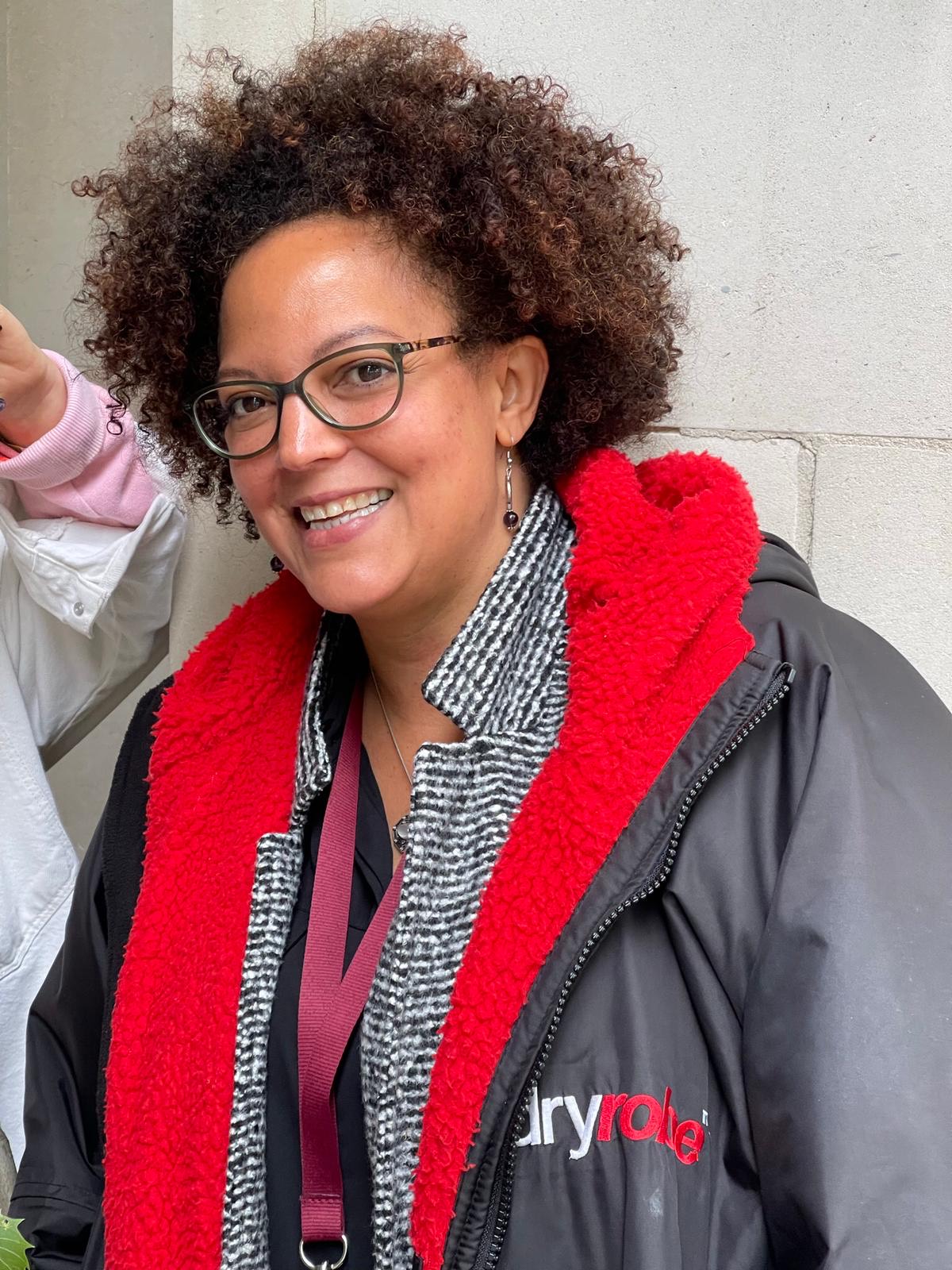 Melissa beautifies celebrities and movie stars
Art

Melissa beautifies celebrities and movie stars
Monday 04 April 2022

Although she has a Dutch father, Melissa von Tongeren is very Kenyan.
Based in London where she works as a hair and makeup artist, she recently returned briefly to Nairobi.
Although she has a Dutch father, Melissa von Tongeren is very Kenyan.
Based in London where she works as a hair and makeup artist, and mingles on media sets with everyone from Idris Elba, Christiane Anampour and James Earl Jones to Daniel Craig, Zoe Kravitz and Robert Pattinson, she was briefly back at Nairobi recently.
Melissa made a point of meeting her former teacher, Salma Palmer, with whom she had studied at Salma's Kenya School of Hairdressing many years ago.
It was Salma who insisted BDLIFE meet Melissa because she had a remarkable story to tell. She wasn't wrong.
"I was Salma's student for nine months in 1990, and I always come to see her whenever I'm back in Kenya," says Melissa who admits she rarely has time to go back to her native country .
Her busy schedule as one of London's busiest hair and makeup artists keeps her on her toes. It also keeps her in tune with directors, whether they work in film, television or theatre.
"I have been lucky in my job since I am one of the few hairdressers [in London] who knows how to treat African and European hair," the 45-year-old beautician told BDLife.
"I have the other advantage of being a specialist in wigs which are worn by most leading ladies, but mainly those on the stage."
Melissa is well versed in wigs, based on her first-hand experience. Therefore, she has held prominent positions in the performing arts for the past 25 years.
But none of this would have happened if she hadn't decided to broaden her professional skills by going back to school in the UK.
"After graduating and working in Nairobi for two years, I realized that I couldn't do much more professionally unless I took additional training," Melissa tells us on a What's App phone call. .
She only has a few minutes to speak since she had to return to the set of 'The Flash', [one of the DC comic franchises].
Her decision to take a three-year make-up course at the London College of Fashion (now the University of the Arts) turned out to be the smartest decision she had ever made.
"There were very few hairdressers and make-up artists in London at the time," she says. This meant that she had immediately found a job in the West End. (London's equivalent of Broadway in New York.)
"I immediately started working on Andrew Lloyd Webber's 'Bombay Dreams', which was the first Indian musical to make it to the West End," she says.
The show was hugely popular and it was then that she found her knowledge of wigs came in handy.
"Wigs are mostly worn in theater, but they're even used in movies, just not as frequently." She adds that these wigs were all made of human hair and cost thousands of dollars each.
From there she went to another Lloyd Webber musical, "The Woman in White." It was also in the West End and there were lots of wigs too.
Melissa's success in these two productions led her to be promoted to head of the hair and makeup department on the set of "Daddy Cool", based on the musical group Bony M.
"After that I worked on more musicals than I can count. It was great for me until I became department head for the black version of [Tennessee Williams'] 'Cat on a Hot Roof,' starring James Earl Jones, (who played Darth Vader in Star Wars)," she says.
Melissa then set her sights on live TV. She spent the next two years doing this in Australia.
But since she missed London, she returned and immediately found a job at CNN, working with dynamic women like Christiane Anampour and Zein Verje.
"As I was freelancing with CNN, I was able to return to the theater in time to join the original West End team of [Lin-Manuel's award-winning musical] 'Hamilton'," Melissa says, noting that she had been there for 14 months.
But she had to leave, once she received a call to come and work on the latest James Bond movie, 'No Time to Die'.
Again, it was her particular skill in dark hair and wigs that was sought after by top studios.
A graduate of Braeburn High and Green Acres Primary, Melissa says she has sought out Salma's school since her mother first studied there.
"I wanted to follow in my mother's footsteps," she says. She did, but then she walked much further than that!