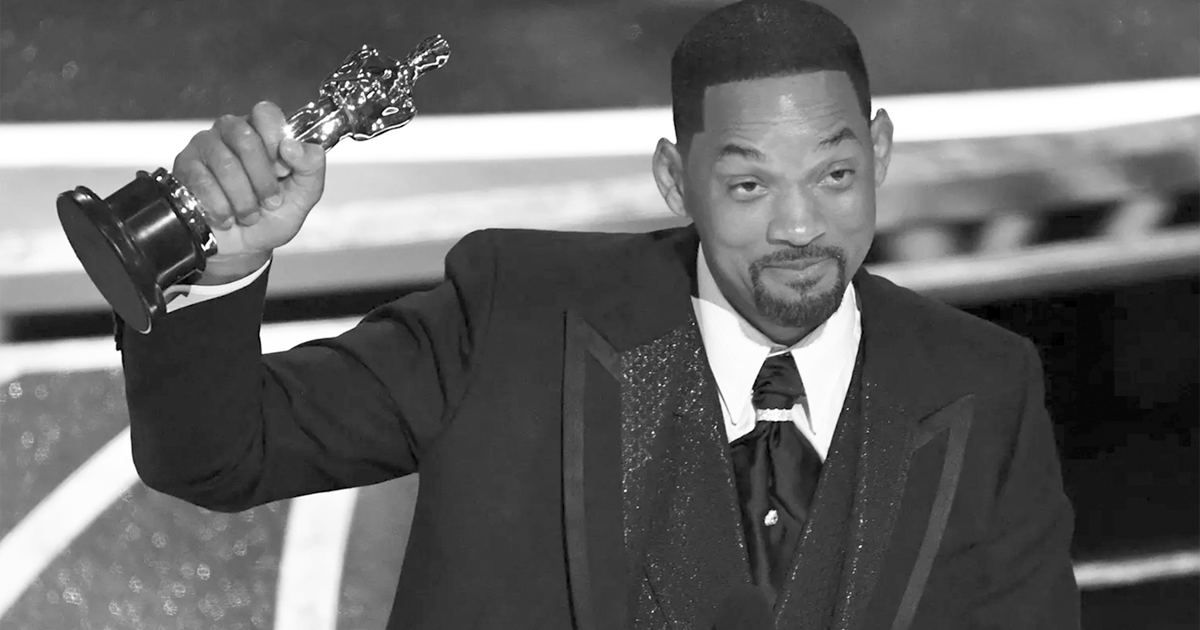 Late Oscar for Smith overshadowed by altercation | Way of life
Hollywood superstar Will Smith won his first Oscar on Sunday for his lead performance in "King Richard," a biopic about Venus and Serena Williams' father. This belated acknowledgment of Smith's achievements in film and television over three decades should have been one of the biggest stories of the night, and it was – with an asterisk attached.
Unfortunately, the biggest story of Oscar night was that of Smith taking the stage 45 minutes earlier in the evening and slapping comedian Chris Rock in the face after Rock made an unfunny joke about Smith's wife, Jada Pinkett. -Smith.
The TV show was silenced after the altercation, as Rock commented that Smith "hit the [expletive] out of me." As confirmed by international broadcasts of the ceremony, Smith then told Rock to "keep my wife's name out of your [expletive] mouth!" Twice.
Sunday morning I planned it to be a review of "King Richard" as a celebration of Smith's almost certain victory. But as it happens every two years, you never know what will happen on Oscar night.
Before handing over the award for best documentary film – which appropriately went to "Summer of Soul" a few minutes later – Rock decided to do a quick 3-minute set, finally commenting on Pinkett-Smith's hair, jokingly : "Jada, I love you. 'GI Jane 2.' Can't wait to see that." Pinkett-Smith's shaved head is due in part to her ongoing battle with alopecia — a condition that causes hair loss — which she has spoken about publicly in the past.
With everyone in attendance uncomfortably quiet for the rest of the segment, Rock calmly jokes "it's the greatest night in television history", went on to present the documentary award and walked out of there. After the cameras cut for the commercials, a number of celebrities, including Tyler Perry, Bradley Cooper and Denzel Washington, came out to comfort Smith and Pinkett-Smith.
When Smith inevitably won and took the stage, still visibly shaken, he did his best to address the situation without addressing it directly, drawing parallels between the real Richard Williams, his performance and what had happened less an hour earlier.
"Richard Williams was a fierce defender of his family," he said, slowly succumbing to tears. "I want to apologize to the Academy, I want to apologize to all the nominees. It's a beautiful moment. I'm not crying for winning an award.
On Monday, Smith took to an Instagram post to fully apologize to Rock for the slap, calling his behavior "unacceptable and inexcusable." He also apologized to the Academy, viewers and attendees, Oscar producers, the Williams family, and the cast and crew of "King Richard."
So where do we go from here?
There will be endless talk about this as one of the 10 most infamous moments from the Oscars until the end of time. While we could all discuss whether it was right or wrong, what the cost of being a celebrity means, how much Rock and Smith should be punished for their words and actions and what the Academy will do to invite them back. , the only three people who can truly decide the appropriate course of action are Rock, Pinkett-Smith, and Smith.
For what it's worth, I really liked "King Richard." It's not one of the best sports movies or biopics out there, but it sure is a good movie. Smith gives a great performance, but I don't think it's his best performance (he should have won for "Ali") and I don't think it's the best performance of 2021 from a lead actor (Benedict Cumberbatch in " Power of the Dog.")
However, Smith is at his best when acting opposite the best real-life performances in film, performed by Aunjanue Ellis as Brandy Williams, his wife and the mother of Venus and Serena, as well as Saniyya Sidney and Demi Singleton as the role of Venus and Serena, respectively. When the story focuses on the sisters – as a necessary biopic about them should – I think this film tops it at 11.
So the question boils down to why did Smith win? Unfortunately, it's the math of the Oscars that comes down to awarding actors for their work rather than best performance of the year. Smith deserves an Oscar, no doubt, and this was the best year to do so. If only it wasn't accompanied by a * BUT.