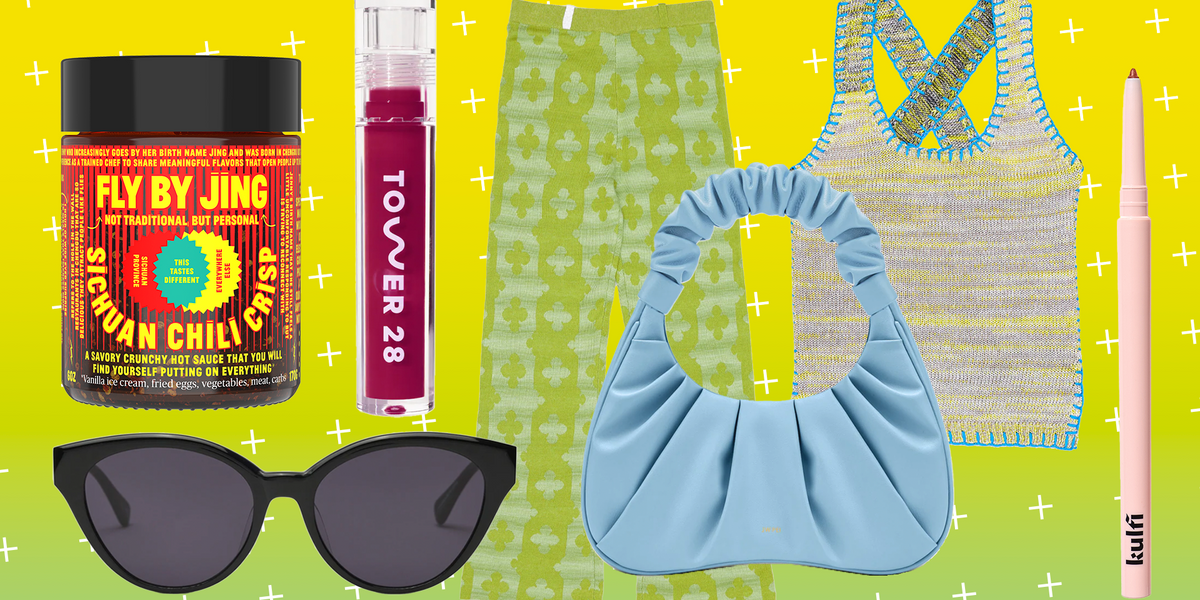 25 brands founded by AAPI to support 2022
May marks the start of Asian American Pacific Islander Heritage Month. Supporting local businesses and celebrating what they bring to the table is more important than ever, especially as Asian communities across the country have seen an increase in violent hate crimes. One of the most important traditions in Asian culture is to get together for giant family dinners filled with meals, discussions and meeting everyone. This warm tradition highlights strength and unity, something we can all learn from as we look for ways to show our support for the AAPI community, including buying from Asian-owned businesses. Below, we've compiled a list of AAPI-founded brands in the fashion, beauty, lifestyle, and wellness categories to support now and always.
If you have sensitive skin, Tower 28 is the brand for you. Founded by Amy Liu, this California-based clean beauty brand is cruelty-free, vegan, and comes equipped with extremely cute packaging.
Kulfi celebrates South Asian beauty with her colorful Kajal eyeliners. These vibrant liners are made with aloe vera and vitamin E which help create a smudge resistant look.
Move over regular oats because Yishi brings amazing flavors back to your regular oatmeal. Packed with fiber and protein, these oatmeal packs will be the breakfast you've been looking forward to.
Girls of the Itty Bitty Titty Committee, you are heard. Pepper bras are created by women for women. Say goodbye to bra shortcomings and hello to redefining beauty standards.
Worn by Bibi, Sunmi, Niki and Olivia Rodrigo, the New York-based brand is clearly followed by celebrities. Their vivid and unique accessories are the result of the brand's aspirations to foster genderless expression.
JW Pei accessories are made from sustainable vegan leather and recycled plastic. The inspiration behind this husband/wife duo led brand is that fashion should be accessible, effortless and empowering.
Founded by Korean-American model Irene Kim, Irene Is Good's leisurewear collection adds a pop of color and a fresh twist to your outfits.
Blueland's mission is simple: to facilitate respect for the environment with innovative products and reusable packaging that are cost effective, practical and efficient. The brand is perfect for all beginners looking for durable household products. Did we mention the brand is B-Corp and certified climate neutral?
At Doodle, nothing goes to waste. Fabrics are recycled into new products, converted into accessories or turned into packaging or stationery products.
What's more Y2K than big colorful jewelry? There's a bit of nostalgia in every BonBonWhims piece! Celebrities such as SZA, Doja Cat and Megan Thee Stallion were spotted recently donning a Y2K sweetheart.
Our May cover star and Monse co-founder Laura Kim launched the luxury brand in 2015 with co-founder Fernando Garcia. The New York-based brand is influenced by menswear with a classic fit and a deconstructed outlook. Each collection is designed to make the modern woman stand out without tarnishing her natural attitude.
Amaré bags are made in Italy from innovative plant-based, cruelty-free and eco-friendly materials. Each bag is decorated with an animal emblem such as a koala, elephant and more! All are aligned with the brand's goal of raising awareness of animal endangerment and abused animals around the world.
Fly by Jing
Experience the flavor of Chengdu – savory, fragrant and spicy – packed in a jar. These sauces were inspired by the offerings of the famous hole-in-the-wall restaurant in Chengdu.
Chet Lo
Futuristic silhouettes combined with Asian heritage and Western aesthetics give birth to Chet Lo. Inspired by Japanese comics, 50s and Barbarella, Chet Lo's the work is fun, whimsical and seen on Kylie Jenner, Doja Cat, SZA and many more.
Behold: products made for homebodies. These durable goods can bring you a little closer to the comfort and comfort of home.
For the Shaz & Kiku duo, hair care starts at the root. Intertwined with memories of togetherness and traditional beauty practices, Shaz & Kiks was born. It is a collection of nurturing beauty that encourages people to come together for today's culture and tradition.
ADEAM is a brand that embraces the "East meets West" aesthetic. Founder and Creative Director Hanako Maeda uses traditional Japanese techniques on modern Western silhouettes.
Founded by OG NYC nail technician Jin Soon Choi, JINsoon features a line of non-toxic and long-lasting nail polishes with over 60 shades.
The diaspora continues to tell stories of freedom, struggles and traditions through food. These single-origin spices come from small family farms in India and Sri Lanka.
YanYan's knitwear is fashionable. The brand collaborated with a few company friends to create lines of colorful t-shirts and shirts for adults and children.
Seree, a women-led brand based in New York, presents a modern take on the traditional jade bracelet. The designs of these jewelry and home pieces are unique and contemporary.
This New York-based brand continually brings a rebellious, free-spirited nature to the world. The designs and patterns in each season's collection are based on social issues at the time. The brand is in constant pursuit of sustainability, diversity and community.
The ill-fitting, slippery, slippery situation of many glasses is no fun. Founders Athina Wang and Florence Shin designed Covry for various face shapes through an innovative approach to design and fit.
Founded by designers Carol Lim and Humberto Leon, the brand was born during a trip to Hong Kong. The idea was to travel to a different country every year and bring that experience to the brand. Although the physical stores are now closed, their website is still up and running and doing numerous collaborations, most recently with girl group The Linda Lindas.
Founded by Phillip Lim and Wen Zhuo, 3.1 Phillip Lim consistently delivers an effortlessly cool and chic urban vibe.